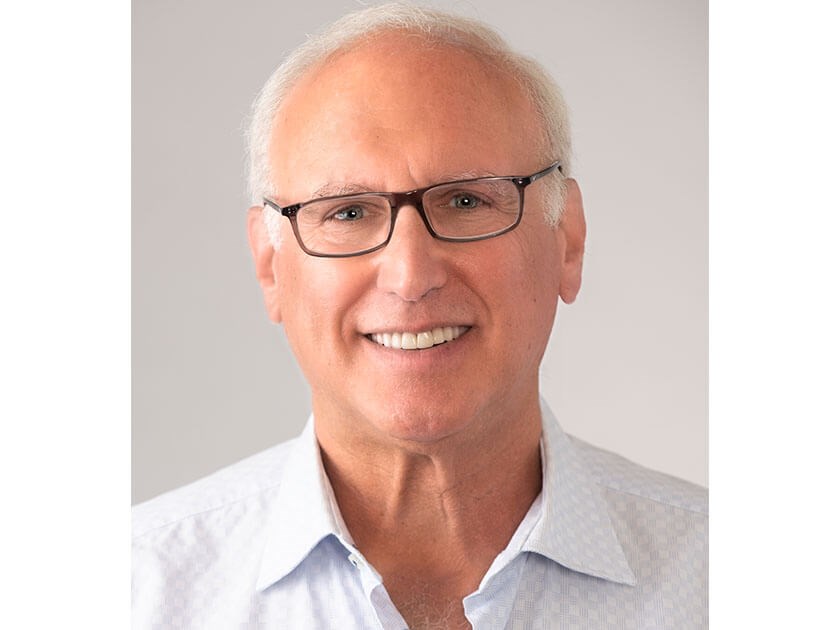 Patients trust the experience of Dr. Donald Kahn, serving the Greater Farmingdale, NY area. He earned his doctorate from Loyola University School of Dentistry, Chicago, in 1977, and he continues to raise the bar on his commitment to excellence and continued dental studies. For his exceptional dental work, Dr. Kahn has been honored as one of the top dentists on Long Island in Pulse Magazine and Top Docs Magazine. Dr. Kahn's experience in cosmetic and implant dentistry is well-known and respected within the community.
Training and Certifications
Dr. Kahn completed his fellowship at the International Academy for Dental Facial Aesthetics in 2018, and he has advanced training in aesthetic dentistry, including bonding, veneers, and porcelain crowns. His skill and expertise in implant dentistry have allowed him to change patients' lives by replacing ill-fitting dentures with permanent teeth. Dr. Kahn also replaces missing teeth with implant restorations to improve the patient's function and aesthetics.
He has carefully chosen specific areas of technology and clinical care in which to pursue additional training and holds certifications in:
Nobel Biocare implants and implant prosthetics
Biolase laser dentistry
CEREC one-visit porcelain restoration
Itero 3-Dimensional scanning
Professional Affiliations
Dr. Kahn is an active member of dental societies where he accesses the latest information for immediate implementation into the practice and ultimate patient benefit, including:
The American Dental Association
The Academy of General Dentistry
The American Academy of Cosmetic Dentistry
The International Congress of Oral Implantologists
Dr. Kahn has been practicing dentistry in Farmingdale for 43 years. He is an avid sports fan and enjoys playing golf. He and his wife, Ann, a retired speech-language pathologist, love to travel nationally and internationally. They have two grown, married sons and have been blessed with three grandsons.
Reviews
"Office is pristine. The staff is over the top — polite — considerate and empathetic. Dr. Kahn is ultra detail oriented and takes the time to fully explain the diagnosis and treatment plan. I'm excited that I found him. The 5 Star ratings are now confirmed. If they had 20 stars that's what he warrants. Finally I would be remiss if I didn't mention that your appointment time is honored. 10:30 is 10:30. They take you at the time of your appointment—in other words you're not waiting an hour to get into the chair. Too bad it took me all these years to find him. Undoubtedly a dying breed. If he can please me that's the ultimate litmus test."
L.C.
Google
"I've been going to the office and have had treatments from both, Dr, Ferrari and Dr. Aldieri, and I absolutely love this office. I've had major work done and continue to do and couldn't have picked a better place to get my dental treatment done. From my initial visit and up to date, I've received outstanding service and support from everyone in this office. I've had an implant, root canals, cavities filled, permanent crowns place, dental cleaning, etc and have been 100% satisfied with all the work they've done. This office is immaculate, state of the art latest equipment and while you sit to have work done, you get a blanket, tv and massage chairs!! Talk about being pampered!! Their front staff are polite, friendly and they truly make you feel comfortable! The dental assistants, Geraldine and Stephanie always make me feel comfortable while I wait for the dentist, during my treatments and after I'm done. Geraldine is friendly, professional and truly makes me feel like I'm part of her family! Stephanie always makes me feel comfortable when I'm getting my treatments. She is very friendly, holds my hand while I get anesthetics when she sees how nervous I am. Before, during and after treatments, both Geraldine and Stephanie constantly ask if I'm ok. Routine dental cleanings done by Victoria go smoothly every single time I've been there. She goes over all that will be done and makes sure you're keeping up with your cleanings. What I love about the most, besides her kindness and smooth ways of making me comfortable the minute I walk in, is the fact that she makes sure you have your next cleaning before you leave the office as this has never been the case in other dental offices therefore kudos to her for making sure this is done! Christine, the office manager, goes above and beyond to get the maximum out of your insurance. She consults with you and let's you know how much insurance will cover and makes sure your insurance benefits are used wisely and efficiently. I wholeheartedly recommend this office as I've had nothing but excellent service. Two years later, I have no regrets of having made the change from my dentist of 25 years to come to KFA Dental. Thank you all for the service you've provided!"
O.T.
Google
"We have been patients of KFA for over twenty years. I started when it was only Dr. Kahn and as the practice grew we have celebrated Drs Ferrari and Aldieri joining the practice as all our kids came along. To us they are part of family and their commitment to our comfort and dental health is only a part of what makes them special."
J.D.
Google
"Amazing place....Everyone is so nice and dentist do great work. Would definitely recommend to anyone looking for a dentist. Great with kids also"
S.F.
Google
"It's not very often that I find myself so thoroughly impressed by a particular product, service, individual, or professional that I am compelled to craft a review. However, in this case, I am, and it's not the platinum level of service from a staff that executes each of their roles with the instinct of a seasoned military unit and the precision of a Swiss watch which I found myself receiving. Nor was it the flawless care which I had received, utilizing state of the art equipment and bleeding-edge technology. It was the level of humanity that was provided by Dr. Kahn and his staff that led me to pen this review. I am a disabled US Military Veteran and after years of improper dental care in the military, I was denied dental care by the VA, which resulted in a futile struggle over several years. Things had degraded to a point where I wasn't even able to eat, not to mention my overall self-esteem. Ultimately, my condition had degraded to such a point where I now required tens of thousands of dollars in dental work. My wife and I then went to an evaluation at Dr. Scharf's office. It was at Dr. Scharf's office where I fully understood the cost of what I required, which was to have my remaining teeth pulled and implants put in. The total for everything rapidly approached six figures, something that just compounded the issue. However, then Dr. Scharf reached out to Dr. Kahn with an Idea that would change my life forever. Dr. Kahn and Dr. Scharf volunteered to donate all of their time and services to me free of charge. Then just like that, I was reduced to tears all but collapsing into his arms. What do you say to someone who possesses that level of humanity? Someone who has a patient with a bill that is easily more than $90,000 and says, "Don't worry about it, we'll take care of it". This man spent dozens of hours not only performing the dental work but also working the logistics of the entire process, including dealing with multiple laboratories in different states and time zones. We are talking about a different kind of human being here with these two doctors and their staff. Their gracious gift has driven me to live a more fulfilling life. TLDR: If you won $500 million and were able to afford concierge dental care Robin Leech Style this is what it would look like and they have a heart of gold. *Note - I had posted this review three years ago but it did not successfully publish."
R.
Google
Related Posts