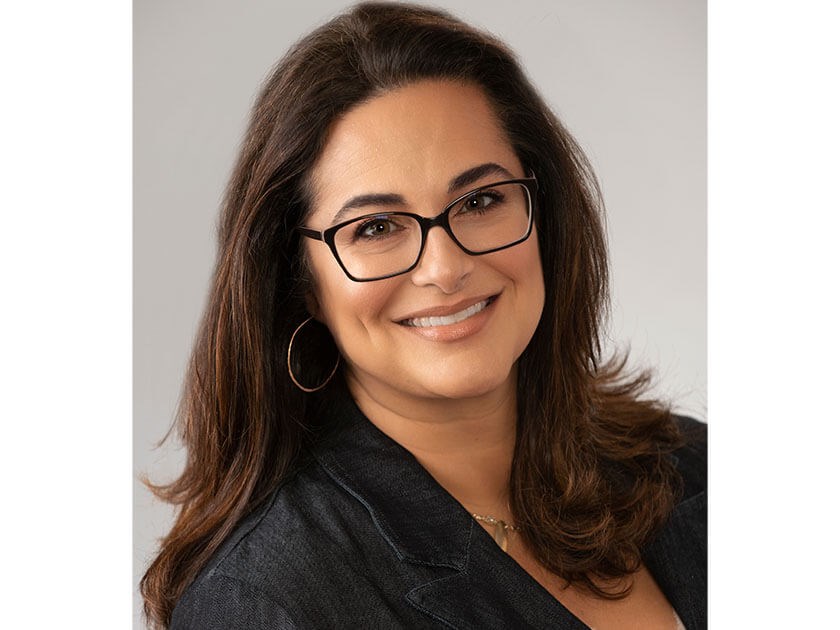 Dr. Angela Ferrari is passionate about helping her Farmingdale, NY area patients achieve their very best smiles. She is a 2001 doctoral graduate of New York University and completed her dental residency in prosthetics at Northport Veterans Administration Hospital in 2002. At KFA Dental Excellence, Dr. Ferrari carefully listens to each patient's goals and utilizes masterful artistry and techniques to achieve those goals.
Dr. Ferrari consistently undergoes continuing education courses and is certified in the following:
Invisalign® clear orthodontics
CEREC one-visit porcelain restorations
Nobel Biocare implant restorations
Biolase laser dentistry
She has also completed advanced training in cosmetic dentistry, including bonding, porcelain veneers, and smile design. Dr. Ferrari is an active member of the Farmingdale community and is a member of various groups, such as the Farmingdale Chamber of Commerce and Spear Study clubs.
Professional Affiliations
As a way to stay up to date in new areas of dentistry, Dr. Ferrari is a member of several professional organizations, including:
The American Dental Association
The Academy of General Dentistry
The American Academy of Cosmetic Dentistry
When not performing family, cosmetic, and implant dentistry for her valued patients, Dr. Ferrari enjoys spending time with her two sons and her husband, Dr. Aldieri.
Reviews
"Dr. Lewis is AMAZING! She made me feel so comfortable and walked me through every little detail. She goes out of her way to educate her patients so that you fully understand your options and what's to happen. She also made sure to make me comfortable throughout the entire procedure. She even asked me what kind of music I'd like to listen to while she worked. I seriously recommend her she is awesome."
E.S.
Google
"By far the best dental experience I've ever had. Dr. Ferrari has exceeded all of my expectations from transforming my smile to my overall dental health. She is compassionate, very professional and amazing at what she does! Beyond that is an amazing staff who makes every visit comfortable and completely stress free. Absolutely love it there!"
J.M.
Google
"Dr. Lewis was very pleasant, highly recommended! :)."
E.B.
Google
"I've been going to the office and have had treatments from both, Dr, Ferrari and Dr. Aldieri, and I absolutely love this office. I've had major work done and continue to do and couldn't have picked a better place to get my dental treatment done. From my initial visit and up to date, I've received outstanding service and support from everyone in this office. I've had an implant, root canals, cavities filled, permanent crowns place, dental cleaning, etc and have been 100% satisfied with all the work they've done. This office is immaculate, state of the art latest equipment and while you sit to have work done, you get a blanket, tv and massage chairs!! Talk about being pampered!! Their front staff are polite, friendly and they truly make you feel comfortable! The dental assistants, Geraldine and Stephanie always make me feel comfortable while I wait for the dentist, during my treatments and after I'm done. Geraldine is friendly, professional and truly makes me feel like I'm part of her family! Stephanie always makes me feel comfortable when I'm getting my treatments. She is very friendly, holds my hand while I get anesthetics when she sees how nervous I am. Before, during and after treatments, both Geraldine and Stephanie constantly ask if I'm ok. Routine dental cleanings done by Victoria go smoothly every single time I've been there. She goes over all that will be done and makes sure you're keeping up with your cleanings. What I love about the most, besides her kindness and smooth ways of making me comfortable the minute I walk in, is the fact that she makes sure you have your next cleaning before you leave the office as this has never been the case in other dental offices therefore kudos to her for making sure this is done! Christine, the office manager, goes above and beyond to get the maximum out of your insurance. She consults with you and let's you know how much insurance will cover and makes sure your insurance benefits are used wisely and efficiently. I wholeheartedly recommend this office as I've had nothing but excellent service. Two years later, I have no regrets of having made the change from my dentist of 25 years to come to KFA Dental. Thank you all for the service you've provided!"
O.T.
Google
"I feel as if I am part of the KFA Dental family! I have been coming here for nearly 20 years and wouldn't dream of going anywhere else. This is THE BEST dental practice on Long Island. Friendliest staff and the most highly skilled dentists. Not to mention a beautiful office! Don't miss out, go to KFA!"
L.M.
Google
Related Posts